Posted by Krista on June 25, 2012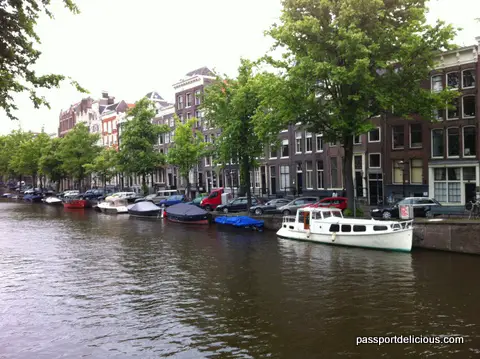 I went to Amsterdam the other weekend for a friend's 40th birthday party. Lest you vastly overestimate my personal wealth, I flew for free on United using miles, so that was awesome. And then what was even more awesome was that I stayed at The Hotel Pulitzer in the Nine Streets part of town using my Starwood American Express points. (Lots of good shopping and restaurants in the Nine Streets area. My kind of area.)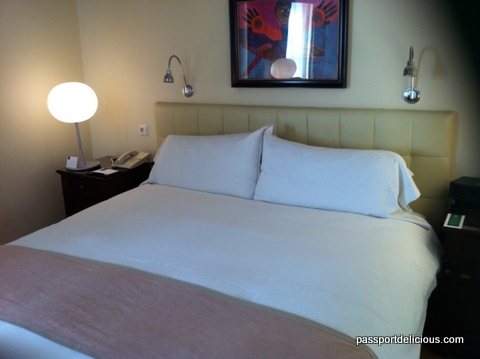 The Pulitzer is a pretty good quality hotel, if a tiny bit dated. No complaints really. And even fewer complaints because I was staying for FREE. My only beef would be (of course) the lack of free wifi. You have to pay something like 20 euros a day for Internet access, which is highway robbery in this day and age. Pure profit for the hotel. Bugs me. But if I wanted a centrally located hotel with an onsite bar and restaurant and turn down service on request (always a sucker for turn down service), I would stay here again.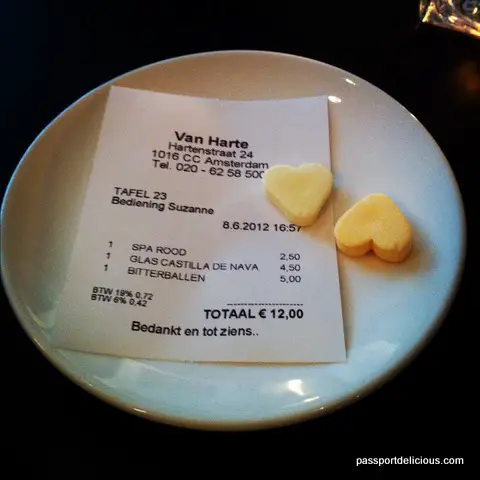 After I slept off my jetlag, I dropped into the tiny and modern Van Haarte on Hartenstraat in the Nine Streets for a quick snack before doing some shopping. I had some bitterballen–fried Dutch meatballs–and a glass of wine and moved on. I liked Van Haarte, but I think I was lucky to get a table. Call first. (Can I also note how much I've missed the price of a glass of wine in Europe? 125 ml of good quality for 4.50 euros. That's less than $6.)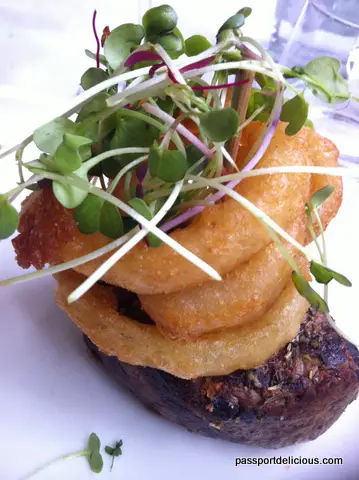 The next morning, I was boring. (I will not dare to portray that I lead an exciting life. Sometimes I just lie around all day, reading trashy magazines.) I had lunch at the hotel restaurant before meeting my friends for a canal ride. Normally, I run away (fast) when people suggest eating at any hotel's restaurant. But I had mistakenly slept until noon and didn't have much time before the boat ride. Restaurant Keizersgracht 238 at The Pulitzer was a pleasant surprise. The Aberdeen Angus Tournedos and the lovely onion rings really could not be faulted and the service doted on me completely without being creepy or annoying.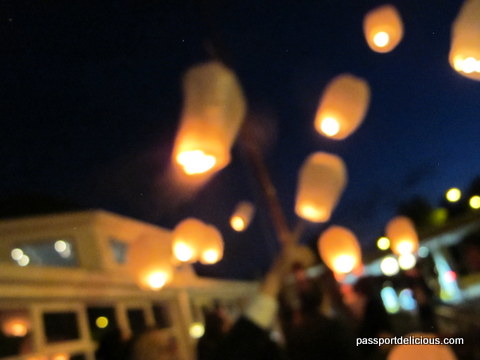 And then somewhere in Amsterdam, hours later and in the dark and cold and after drinking liters of champagne and dancing like crazy with obscenely fit and thin and beautiful French people and then being hand-fed more oysters than I can remember by this man, we lit what felt like dozens upon dozens of lanterns for our friend's birthday and let them loose into the night sky. A beautiful ending to a beautiful weekend.
Posted in Amsterdam, Hotels, Netherlands | 2 Comments