Posted by Krista on December 31, 2011
Reflections on 2011. I ate a lot of good stuff. Here are ten of the most memorable things consumed. And here's to more good eating in 2012.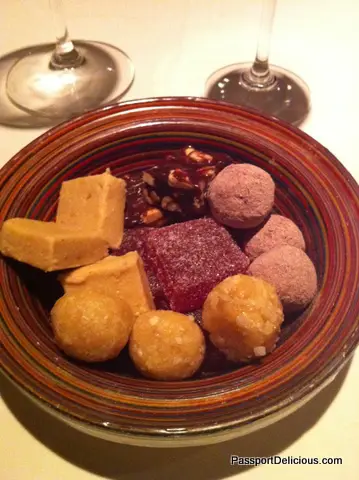 I was in Mexico City for work back in September, and on the advice of many, I dropped into Pujol for a lovely dinner for one. (I know, I know. Still have written about the DF!) And for the record, I walked there from my hotel and didn't get kidnapped or ANYTHING. (Being kidnapped would have been the most exciting thing that's ever happened to me, so I was kinda looking forward to it.) At the end of my dinner, this bowl of mignardises arrived and although I'm not generally a sweets person, and chocolate gives me hives, the fruit jellies and Mexican chocolate were impossible to resist. I think there may have even been some chipotle involved. I'm still not quite so sure why they gave so much to one person, but I am not one to complain!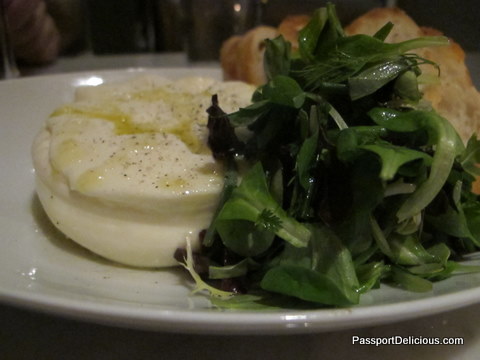 Burrata at Balsan, Chicago. The more I eat, the simpler and fresher I want things. This tender wheel of burrata was super-dreamy.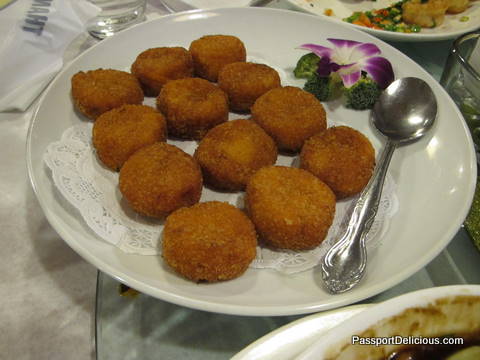 Sweet Potato Cakes, Lao Sze Chuan, Chicago. Deep-fried sweet potato. Who knew? This is my kind of dessert.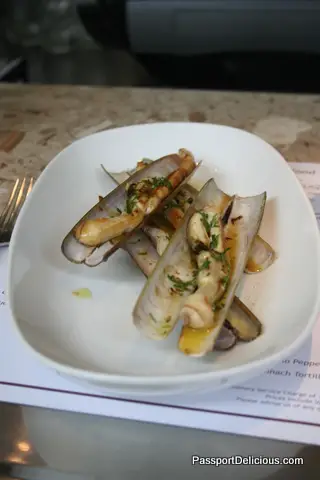 Razor Clams at Barrafina, London. I dropped in here after the Royal Wedding for a quick snack. Garlicky deliciousness. Order a side of bread to mop it all up.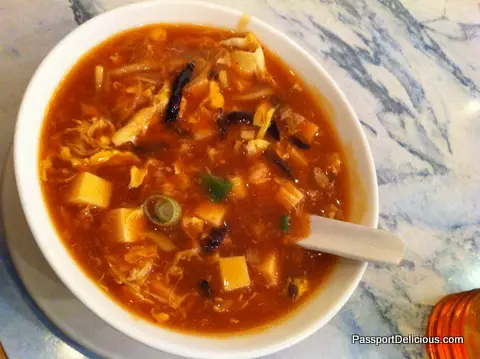 Hot & Sour Soup, Mon Lung, Chicago. The most delicious best value thing I ate all year. $2.95 for a "small" bowl of Hot & Sour Soup, which is actually QUITE large. And quite delicious. Don't order anything else on the menu until you finish your soup. Go.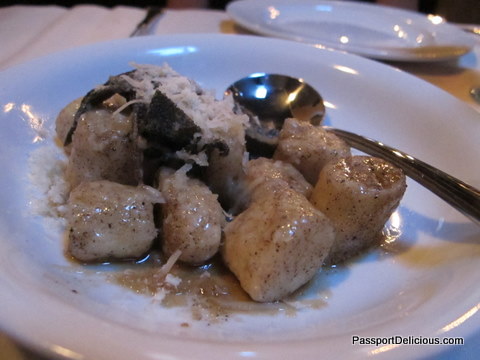 Sage Gnocchi at Antico, Chicago. So good it made me want to come home and fry up some sage. I've yet to go back to this restaurant though to try this again. Odd.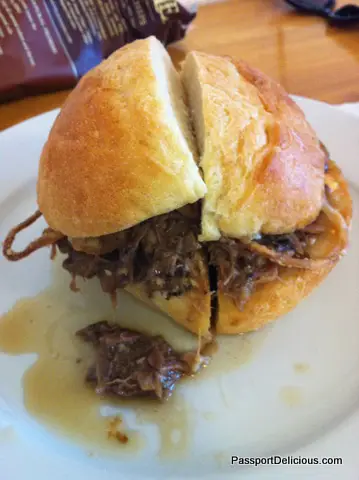 Pig's Face Sandwich, Butcher & Larder: One Friday, I saw on Facebook that Butcher & Larder was going to do Pig's Face sandwiches on Saturday. I woke up on Saturday and it felt like my birthday or something. Maybe Christmas when I was like 6 years old. I ran over to B&L and stuffed my face. (Jesus H. Christ, when are they going to order CHAIRS?) I don't know what they put in here–it was greatly spicy–but I LOVED it.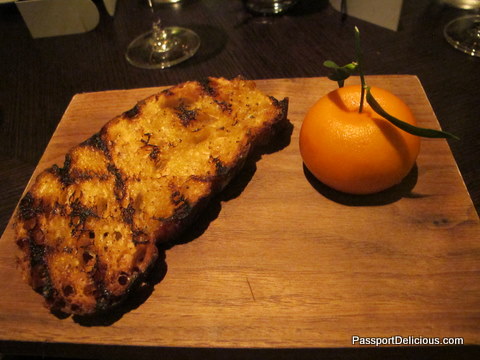 Meat Fruit at Dinner by Heston Blumenthal, London. It's an orange. No it's not. It's FOIE GRAS dressed up to look like an orange. And it's amazing.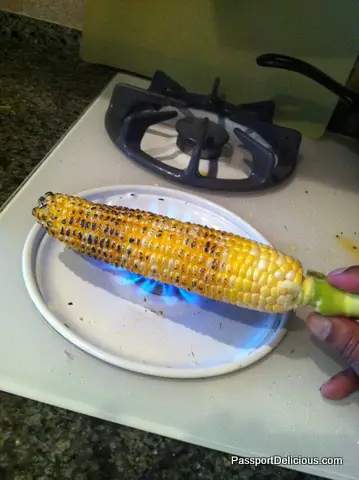 My friend Mohan's Corn on the Range, Chicago: My friends Irina and Mohan invited me over to their apartment one afternoon after a spin through the farmers' market where we had picked up some fresh corn. Mohan grilled the corn over the gas stove and then drenched it with all sorts of Indian spices. So simple. So good.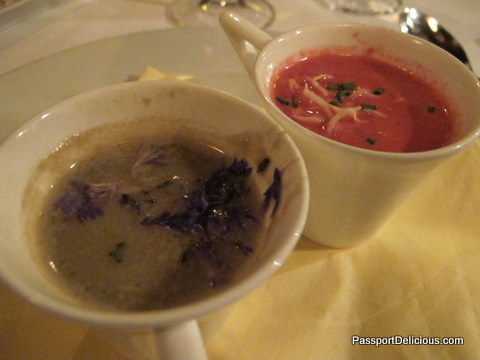 Hay Soup, Zum Andreas Hofer, Vienna, Austria: This was one of those things that you eat, you sit back, and you think to yourself, "Wow. My life is pretty awesome right now.  Because this soup is so good and this restaurant is so cute and the restaurant owner is kinda hot and I think he's single and maybe I can just stay here in Vienna forever and he can make me his hay soup every day for lunch and we can live happily ever after. " Or something like that.  I've been google-ing hay soup recipes ad nauseum ever since. The closest I've found is this one, but I've yet to try it out. Maybe next year.

So that's it for me in 2011. Happy New Year and see you, um, tomorrow.
Posted in Miscellaneous | 2 Comments