Posted by Krista on August 31, 2013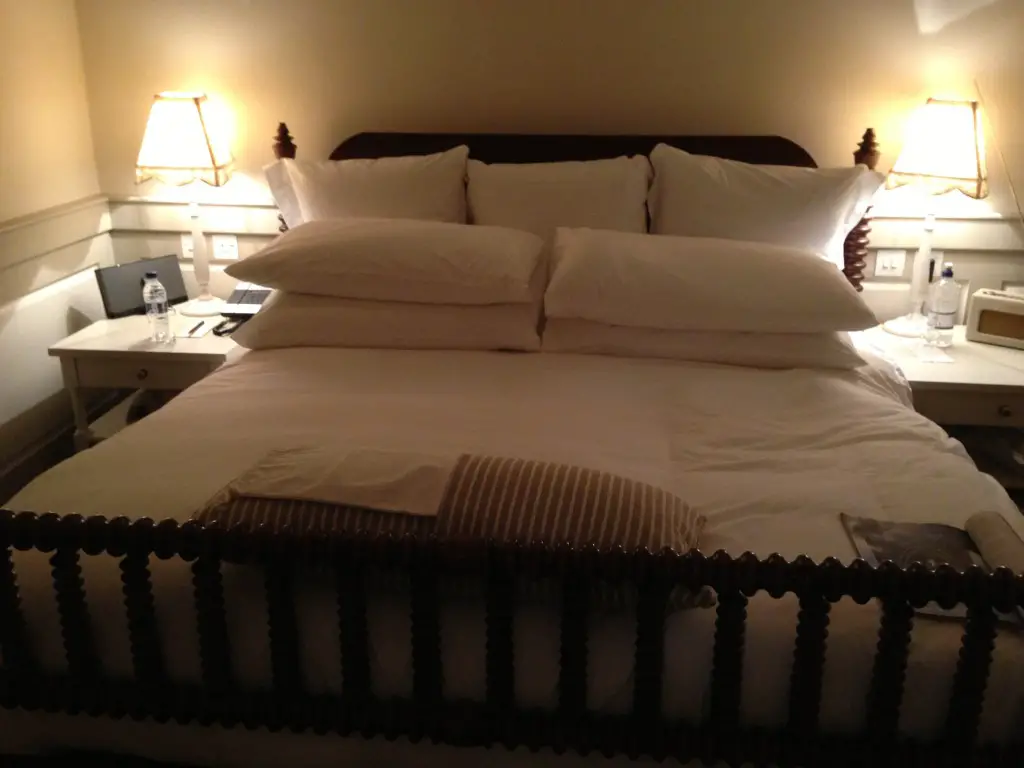 Ah, The Dean Street Townhouse. I loved you so much during my first and only other visit in 2011. You were clean and neat and perky and cozy. I told anyone and everyone who was going to London that they should stay with you.
Fast forward two years…the carpet is stained, the bed dips, the tile grout is rotted (or missing entirely) and it's 4 p.m. on a Saturday and you still have not cleaned my room. You give me free flip-flops, BUT THEY ARE FOR TWO LEFT FEET. You are nice, you apologize, you buy me a glass of wine. You tell me that you are going to replace the carpet after I leave. I use ALL OF THE COWSHED in the shower, but I am still not satisfied. You are not the same hotel. And I don't want to stay here again. Ok, thanks, bye.
Posted in Hotels, London, United Kingdom, WC1 | 4 Comments