Posted by Krista on October 11, 2012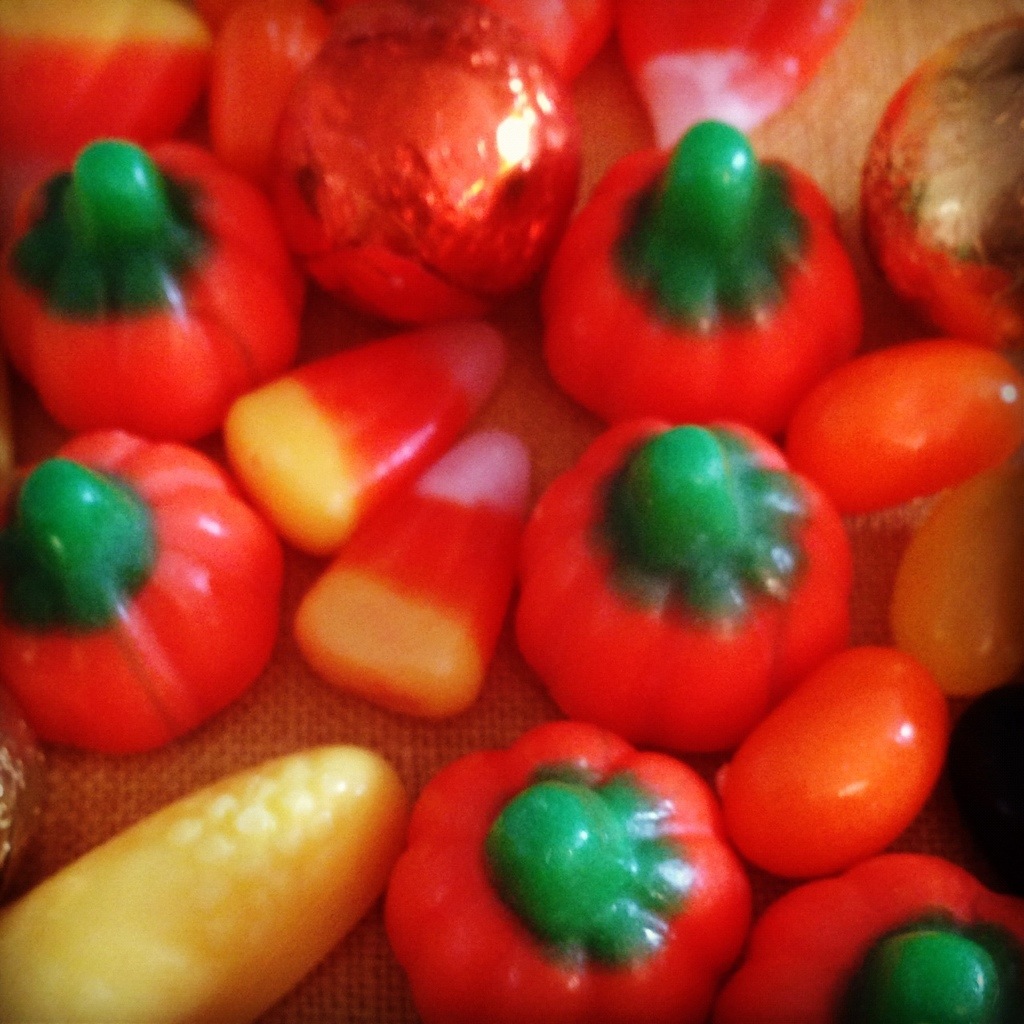 I have a problem this time of year. I can't get enough candy corn. Or candy pumpkins. Keep your Snickers and Mars Bars and Almond Joy. I just want this orange and yellow stuff, preferably the "autumn mix" with a little bit of everything. I end up feeling ill for days afterwards, but at the time? WHOOSH sugar rush. And then it's all over until Easter, when all I want is jelly beans.
My autumn mix was purchased in the basement of Macy's on State Street in Chicago. I asked the elderly cashier what his favorite Halloween Candy was. "Nothing. I hate all of it," he said. Halloween Grinch, no?