Posted by Krista on July 1, 2012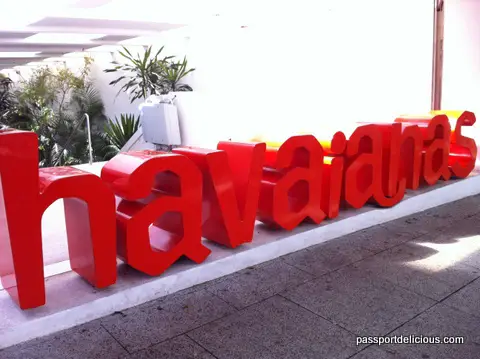 Back to Sao Pauo for the third time and for a few weeks. And yes, I did buy more Havianas. I've really fallen in love with them as "hausschuhe." I definitely would not choose to wear them for a long walk anywhere, but inside the house, they're fantastic.
I had a bit of a false-start with housing in Sao Paulo this time. I tried using Air B&B and rented an apartment, only to arrive and find that the toilet wouldn't flush. The owner was generally responsive, but he kept telling me there was a trick to flushing the toilet. I couldn't figure this mysterious trick out, so at 8:30 pm on a Thursday night, I had to repack and find somewhere else to go, in the midst of some huge hospitality convention. There was nothing available anywhere, except for the Renaissance, which I stayed at for a few nights last time. I reserved for two nights this time, but at $350 bucks a night, I couldn't stay there long.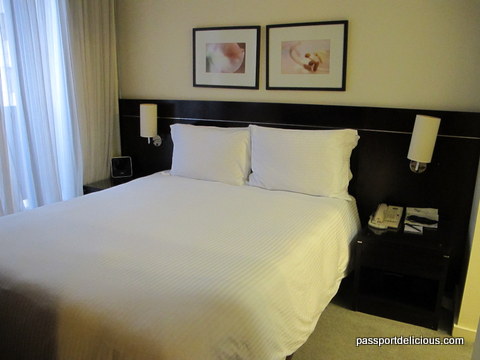 So I moved on. To the Staybridge Suites in Itaim. $265 a night. Much better. I like the Staybridge because you get a little living room in addition to your bedroom, and there's a microwave and a kettle. But what I didn't like about the Staybridge is the lack of common areas. There was nowhere to hang out except for your room. (To be fair, the Staybridge is attached to the Brascan foodcourt, so there are restaurants just outside the hotel. But they are not of the sort that you'd hang out at for ages. I like to hang out.)
I was trying to be really good about food while I was in Sao Paulo, so I kept things pretty simple for the most part. But here are some of the better places I dined in: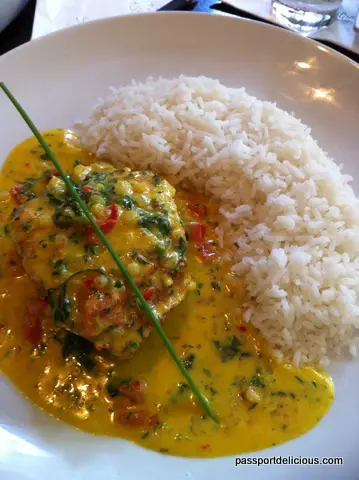 Santo Grau, Rua Jerônimo Da Veiga, 179, Itaim: I LOVED this place. Great outdoor patio, friendly service, excellent food. Great for a business meeting. So enamored was I of the lunch I had there my first visit (some sort of Brazilian fish with this crazy good sauce), that I never strayed and ordered the same dish two other times. The Verdict: Go.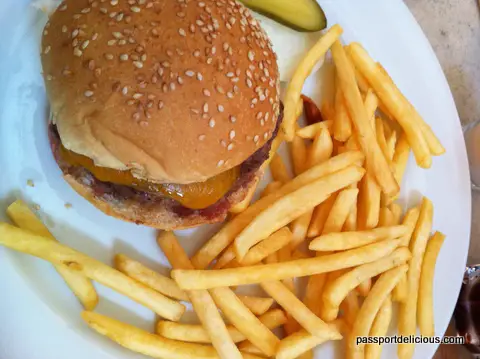 Ritz, R. Jerônimo da Veiga, 141, Itaim. Everyone raves about the burgers at this place. Everyone is wrong. Dry, tasteless, and pitifully small. And the fries were overly salted. (Try Butcher's Market around the corner instead.) If I had to go back here, I would maybe try a burger more exciting than my cheeseburger. I saw some other people ordering these burgers that looked great upon arrival, with much more stuff on them. (Look, no lettuce or anything on mine. Just a pickle.) The Verdict: Meh.
L'entrecôte de Paris, Rua Pedroso Alvarenga, 1135, Itaim: I've always liked the L'entrecote restaurants. I like the simplicity. I like the lack of choice. The Sao Paulo version did not disappoint, although they seemed to be maybe a bit stingier on the refills. (Odd for a country so enamored of the buffet.) The Verdict: If you like steak frites and green salad, you'll do fine here.
Kibo, Rua Pedroso Alvarenga, 828, Itaim. I stumbled in here accidentally one afternoon for lunch. I didn't realize it was one of those Brazilian places where they just keep bringing you food until you say stop, and it's all included for one price. (The World Cup might put an end to this because really, if you are hungry, this is too good of a deal.) The service was sweet and the ceviche  was fantastic, but everything else was just good. The Verdict: Good casual lunch spot, but not a destination.
Saint Germain, R. Manoel Guedes, 110, Itaim. I ate here fairly regularly for lunch. Saint Germain is mainly know for their breads and pastries, but their lunch sandwiches are pretty fantastic. Not much English is spoken, but you'll get the gist of the menu, no problem. Go here for mortadella sandwiches, salami sandwiches, you get the point. (One day, I had to have the vegetarian sandwich just so I could have a break from all the encased meats. The Verdict: GO.
Ping Pong, R. Lopes Neto, 15, Itaim: Yes, the London dimsum chain has a Brazilian outpost. (It's a franchise, I think.) They REALLY wanted us to order one of their set menus, but we went a la carte. It was all fine, but nothing special. What I did like, however, was the happy hour drink specials! Nothing in Sao Paulo is cheap, so it was nice to have a beer for 3.50 reals. (That's $1.75.) The Verdict: Many people will like it here. To me, it's just okay.
Tiger, R. Jacques Félix, 694, Vila Nova Conceição (where the rich people live). I met up with a friend from Chicago here one weekend afternoon and had a lazy lunch where they just keep putting sushi in front of us because it was another one of those all-you-can-eat places. (Brazil will be the death of me, really.) My friend only likes salmon, so this was a bit of a tough meal. The front patio is nice and all and all, this is a nice place. But I'm not sure I would make a special trip back. The Verdict: OK.
Santa Gula, Rua Fidalga, 340, Villa Madalena. My only real fieldtrip outside the confines of Itaim and Jardins. My Brazilain friends took me to Villa Madalena one night — the part of town where everyone drinks beers on the sidewalks and everyone looks achingly hip and beautiful — for dinner at Santa Gula. It's a nice setting…you're eating in an old Brazilian home. I thought the food way homey, but the restaurant itself just felt very dirty to me. Not helped by the toilets. The Verdict: Meh.
I have a feeling I'm forgetting a few places, but I'll stop there for now. And I still haven't written about Rio!