Posted by Krista on December 3, 2010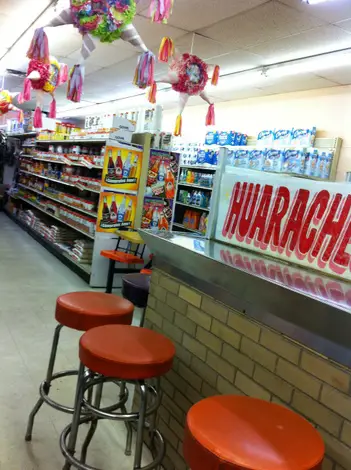 Guanajuato Groceries
1053 N Ashland
Chicago IL
Date of Last Visit: Saturday, November 27th, 2010
The Victim: Me
The Damage: Less than $5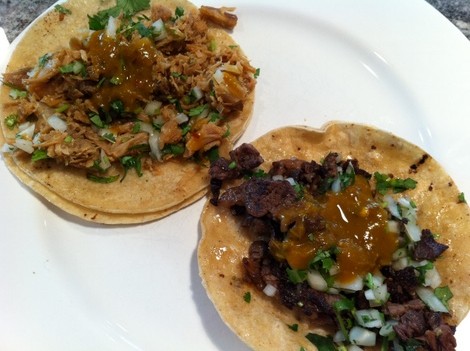 The Background: Sometimes, you just want some tacos for lunch. Guanajuato Groceries is one of those places that you wish you could go back and take more pictures of. Because it's a taco stand. In the back of a grocery store. It's a tidy and compact operation.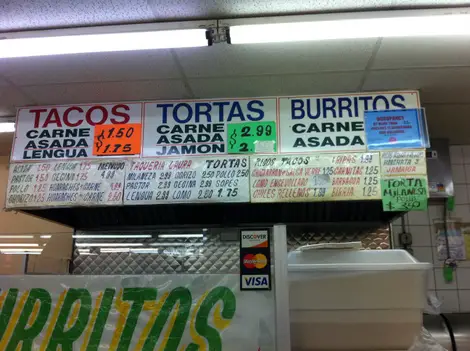 And it's cheap. Super cheap. I walked out of Guanajuato's with two steak tacos and one carnitas (pulled pork) taco for less than $5. In hindsight, I should have gotten two carnitas and one steak as the carnitas was mouth-wateringly luscious and fatty and soft. The steak was a little overdone.
But drizzled with cilantro and onions and accompanied by a very spicy salsa? Not a bad lunch.
The Verdict: There's something very compelling about Guanajuato's. The only thing that's got me thinking is that it's been so long since I had a proper taco that I'm not quite sure what a good one should taste like anymore. So I think I need to do some more exploring before I return to Guanajuato's.