Posted by Krista on August 23, 2010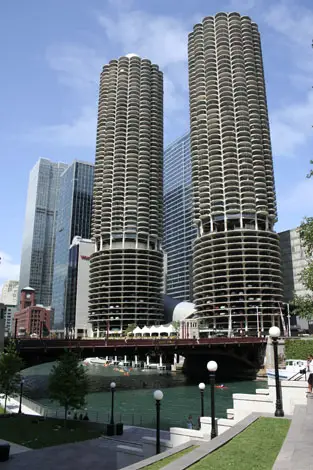 Two weeks, two days since I've arrived in Chicago. Crazy how time flies. Outside of renting out Zipcars, getting my ass kicked in bootcamp, and picking out tile for my new place in Wicker Park (I've officially become middle-aged), here's how I've spending my time:
Pancakes and bacon with my developer at The Breakfast Club on Chicago's West Side. Good, but not great.
Thwarted in our attempt to get into the famed Violet Hour, Julie, Jessica and I settled for drinks at the Blue Line instead. Very competent cocktails.
Miso cod at Joe's Stone Crab for Sunday brunch. The cod was disappointing, but the sweet corn was excellent. My server called me sweetie though and it was just so…trying too hard. Also, an empty dining room on a Sunday afternoon. Disturbing. Also disturbing…learning that they've only licensed the idea of "Joe Stone Crab" from the original in Miami. I thought this was a real offshoot. Lastly, they so did not appreciate my feedback on their butter presentation.
Many wonderfully delicious sandwiches from Pastoral on Lake Street. Current fave is the Blue Pig & Fig…Jamon Serrano, Aderkase Reserve blue cheese, local fig and black tea preserve, whole grain dijon mustard and field greens. A whopping $9.52. Shame though about the prices…and the bread, which is lacking both in crunch and flavor.
Drinks at the rooftop bar of The Wit hotel with Julie (formerly of London), Renee, Jen (still of London!), Kelly and Mary Beth. A bit of a scene, but sometimes you need that.
Mediocre food and service at the much lauded Hot Chocolate in Bucktown. My shrimp and grits arrived cold (sorry, can never resist grits), and my fettuccine arrived ages after every one else's food. Both were messy, messy dishes. Gloop, really. I don't get the hype. Oh, also, the chocolate sauce served with the little donuts was just so…blah. Someone must be on holiday?
Very good veal ravioli and nice service at Riccardo Trattoria in Lincoln Park with Meredith (she formerly of London). Not sure if I'm compelled to rush back for a second visit, but it was good nonetheless.
Loving loving loving Wow Bao, the "hot asian buns" chain. (Their words, not mine.) Love the kiosks where you place your order. Love the spicy peanut noodles.
Family-style dinner with too many victims to mention at Adobo Grill in Wicker Park. Excellent tamales and very good carne asada. Very good guacamole too. Dirty loos though.
Brunch with Santanu at the very-packed Yolk in Streeterville. I opted for the Yacht Club. This was served with shredded day-glo cheddar cheese. Uggh. What happened to real cheese? Nice bacon though.
Am I eating in all the wrong places? Maybe. But I'm catching up with all the right friends, and there's something to be said about that now, isn't there?
Ah and CONGRATULATIONS are in order for Anna in Sheffield for winning my Londonelicious giftbox of American and British treats. Anna, you'll get your box by September 10th.
See you in London later this week!