Posted by Krista on July 10, 2010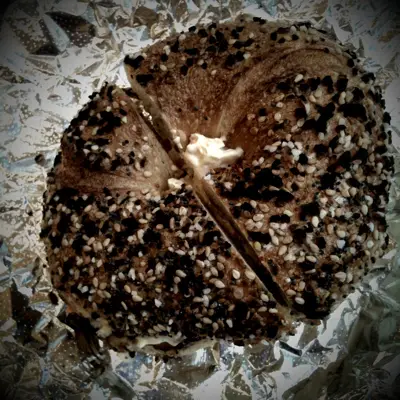 An "Everything" bagel with veggie light cream cheese. And the New York Times. Saturday mornings don't get much better.
We've done the burger craze. The steak craze. The burrito craze. How about a proper bagel craze?
Although I didn't hit up H&H or Ess-a-bagel this morning, I will before I leave. There's just enough space in my suitcase for a baker's dozen.