Posted by Krista on May 12, 2010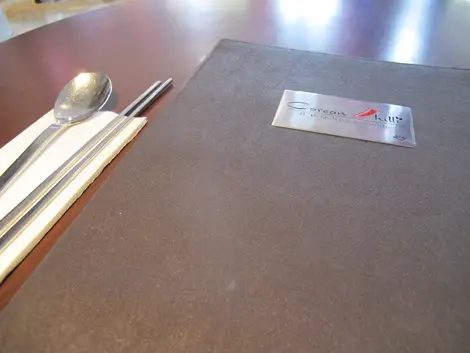 Corean Chilli
51 Charing Cross Road
WC2H 0NE
Date of Last Visit: Sunday, April 25
The Victim: Me
The Damage: £12
The Background: I woke up, feeling like some dolsot bibimbap. Regular readers know that this happens to me sometimes. That new place in Soho is closed on Sundays, so I settled on Corean Chilli.
This was a mistake.
Because the place smelled like pee. My table was next to a dark and dank and dirty staircase that looked like it might have been the entrance to a really bad nightclub.
The dolsot bibimbap was served with "minced beef." It was like bacon bits. More like beef seasoning than actual beef. I was (not surprisingly) disappointed.(Sorry not to capture the before photo. Sometimes I forget about my hobby.)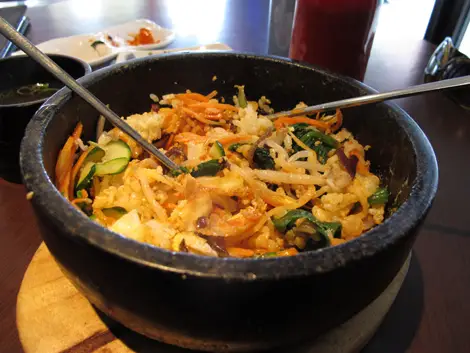 The bowl was very hot.
I had some plum tea with my meal. That was nice.
The Verdict: Skip it. Unless you want some plum tea. (Pricey though, that tea. £2.50? £2.75? I forget.)