Posted by Krista on March 24, 2010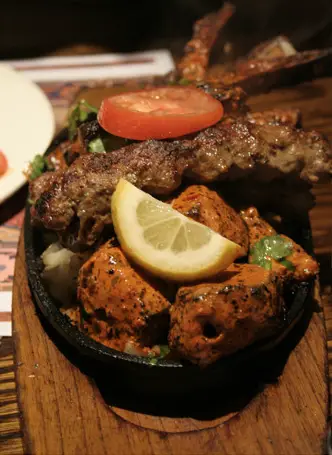 Needoo Grill
87 New Road
E1 1HH
Date of Last Visit: Saturday, March 6, 2010
The Victims: Feathers, Matt, Anna, Kellie, James, Jen, Leigh
The Background: It's Feathers' birthday. Sort of. She had to go to Dubai for work for her real birthday, so we're having a catch-up celebration. She had this idea of going to Tayyabs with eight people on a Saturday night. I told her she was crazy. So we easily secured a place at Tayyabs' copycat, Needoo Grill.
The Entrance: We have a booking for 9 p.m. We're there by 9:05 p.m. and have to wait about 10 minutes for our table. There's really no place to wait at Needoo (neither is there at Tayyabs), so this was kinda annoying.
The Table: We're downstairs in the basement, and it's smoky. Like someone has been grilling lamb chops downstairs or something. The place is packed, which isn't helping. It's smoky and HOT.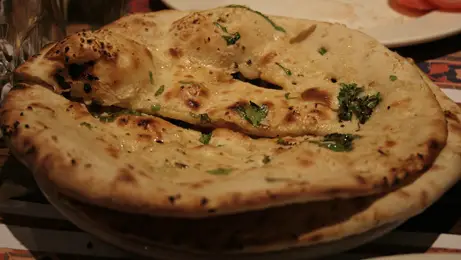 The Ordering: Somewhat chaotic. We somehow managed to order like 20 naans. Whoops. 
The Food: The lamp chops are anemic. Part of me has to assume they get their meat from the same place as Tayyabs, but something's just not right. Also, all the meat is disturbingly wet. I mean, moist is good, but I just feel so much messier here than I do at Tayyabs. If I'd never been to the Big T, maybe this would be okay. But it's not. The seekh kebabs are good. And the aubergine daal is nice…it's my favorite dish of the night. But overall…I am left wanting…wanting Tayyabs.
The Bill: Super-cheap. I want to say we go out of here for about £15 per person. 
The Verdict: For reasons I won't get into here because it seems kinda unfair–but you'll know about if you follow me on Twitter–I won't be going back to Needoo in the near-term. I prefer Tayyabs.