Posted by Krista on April 4, 2007
Top Secret Location
Top Secret Phone Number
Date of Last Visit: 17 March 2007
The Victims: K & A
The Damage: £60
The Background: K&A and I were doing a little St. Pat's pub crawl. A couple of beverages later (alas, the whole town seemed to be out of Guinness!), our thoughts turned to food. They suggested an Italian place–yes, perhaps a strange choice, but we were anxious to escape the massive-Guinness-hat-wearing-folks. They were everywhere. But then they quickly withdrew their suggestion and then quickly changed the subject. Suspicious! What were they up to?
As it turned out, they didn't want to take me there because I might write about it and then the whole world would know about their find and it would ruin everything.
I think K&A vastly overestimate traffic to my blog. If you are curious, here's how the last five visitors found me:
Google Search: Entrecote Steak Paris (One day, I will know their secret sauce recipe. Not that I cook.)
Google Search: Ping Pong Supplier Dim Sum (That Kurt guy is a good businessman)
LTHForum.com (My people)
Google Search: How to debone herring (I honestly don't know)
Google Search: Foot massage near London (Love the Thai place on the Essex Road!)
So I suggested they blindfold me, but a blindfold was not at hand. Instead, I think they tried to get me lost. I swear we went around the block a couple of times.
Well, I agreed not to reveal the address or telephone number or anything too particular to our experience. They did let me take pictures though! Do you know where I am?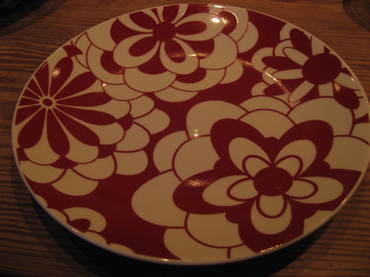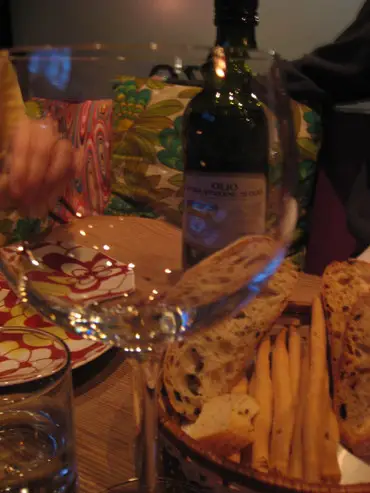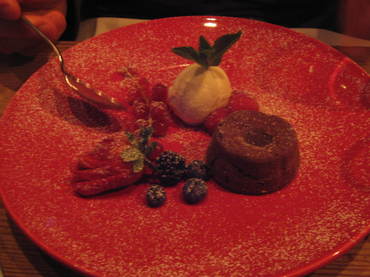 The Verdict: Great decor. Great service. Lovely food. I'll be back.